Painting for Kids – 50+ Awesome Painting Activities Kids Love
Painting for kids is a childhood favorite! Here are more than 50 great painting activities for children.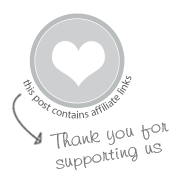 Children of all ages love to paint! These painting activities for kids range from the simplest painting with a brush or hands to more elaborate spin art, marble painting, and painting a fort.
Paint is an art material that is easily adaptable to a wide variety of kids' art activities.
Some of our favorite paints
(By the way, if you're looking for watercolor painting activities, I had to give them their own page.)
Enjoy!
Painting for Kids – Our Favorite Painting Activities & Ideas
While we've done many, many painting activities over the years, here are some of the favorites that we return to again and again. These include all-time favorites, painting at different sizes, with different tools, and on different surfaces.
Whether you're browsing for something new and interesting to try or looking for a specific project, I hope you find a fun activity to do with the kids.
Favorite Painting Ideas for Kids
These are some of our all-time favorite painting activities for children!
Painting BIG with Kids
Painting small is fine, but kids love to paint big, plus it allows them to use their whole bodies to work. Make painting for kids a whole body experience by using easels, working on large sheets of craft paper, or using large canvases.
Action Painting for Kids
These action painting ideas are super fun for kids, whether at home or in a school or camp setting, with a single kid, an art playdate with a friend, or as a group party activity.
Painting with Interesting Tools
You don't have to paint with a paint brush! Paint with rollers, car wheels, or kitchen implements. Make your own paint brushes with nature items, yarn, or pom-poms. Scrape paint with a scraper. There are so many ways to apply paint!
Mixed Media Painting for Kids
Incorporate other materials and techniques into your paintings for interesting effects.
Puffy Painting Ideas
Puffy paint is so much fun for kids! Our favorites are the microwave puffy paint and the DIY puffy paint made with shaving cream.
Want more painting activities for kids? Click to see The Artful Parent archive for the entire category!
Or, cick here for watercolor painting activities.
Remember, if you're looking for something specific, use the search form in the right-hand sidebar.
Pin It for Later